Got my first 914 home last monday...barely had time to look at it becuase of work.... was in rougher shape than the pictures I was sent of it before buying it.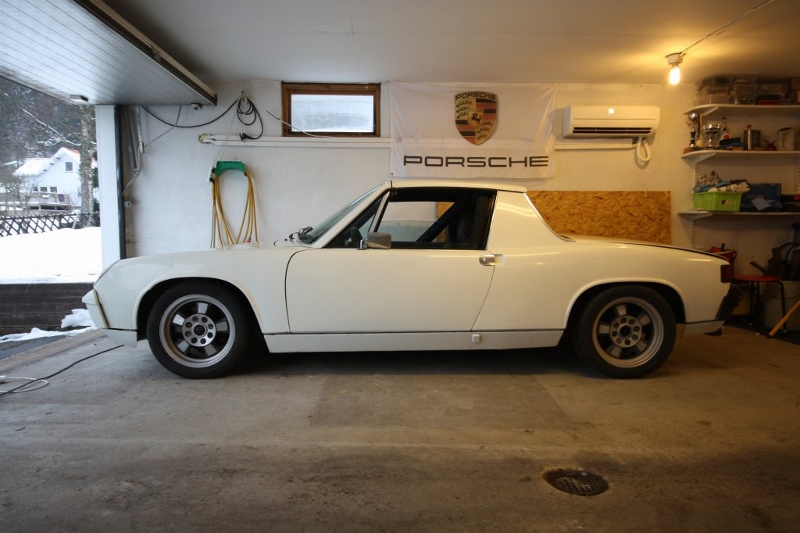 Spec's:
Front glasfibre hood
Rear glasfibre hood
Front GF bumper (cracked)
Rear GF bumper
Rollcage
Old five point harnesses, will be discarded.
Three point belts will be installed (needed to pass Swedish registration)
Rebound adjustable red Koni's front and rear
Springs "140 lb Weltmeister"
Engine overhauled 2001:
"Euro" pistons
Camshaft, unknown spec.
Overhauled heads with new valves and guides
Weltmeister oiltrap
Flywheel lightened 2 kg's
Frontmount oilcoover
External oilfilter
etc....
It's a pretty rough looking car but the plan is to get it registered (ex California car, I got it from 914er-teile in Germany)
and then tear it to pieces and do it right, find all rust, fix it and have it resprayed.
Yes, my projects tend to go overboard....

The long term plan is to build my own version of a "914 RS" in the same kind of way as the 964 RS was made. Original looks, a little bit lighter, a little more power, a little better brakes and handling.