Forty years ago this past April, I joined PCA with the Michiana (Michigan-Indiana at that time) region in the South Bend area. One of the first people I met was a fellow name George Scott, a true southern gentleman living in the north. Not long afterwards I met his son Ed who was all of twenty years old and still in college. George passed away some years ago but Ed and I have remained friends ever since.
At twenty years of age he had already owned his 1965 356SC for five years!! And still has it!! His father brought him up right! A few years ago Ed began having some problems with his legs. The diagnosis was a neurological disease that has affected his lower body. I had heard about his early issues some years ago but just before Christmas last year, I heard he was in a wheelchair.
So I called him to see how he was doing and discovered that his attitude towards life was still way on the positive side. As usual the conversation turned to cars where I discovered that he had recently sold the turbo-look 911 that he had inherited from his dad. He had also sold a real 914-6 to one of his best friends that he had worked with for many years.
But he had another 914-6, the one I bought from him. As you all know, being a 1974, it was a conversion. The motor began as a 3.0 euro Carrera motor that now is a 3.2 with PMO carbs. The car was built for John Swanson by Perry Kiehl. Perry added the reinforcement panels to the rear wheelwells and to the rockers. He also added the GT flares that were butt welded so well that you cannot feel a seam inside the wheelwell. They began with a car that was rust free.
While John was building the motor at Perry's shop, Perry built a box in the front trunk for the oil cooler. Brad Mayeur built the 901 tranny with a Quaife differential. Since John was moving to Texas, he had the interior done in a light gray so it would be cooler as AC was not in the plans.
All of this happened in 2001-02 ( I have tons of records). John was an avid autocrosser who trailered the car to events with his Cayenne. In 2005 John decided to retire. His wife wanted a more modern Porsche with an automatic so they bought a 996 with Tiptronic and put the 914 up for sale. Which is where my friend Ed came into the picture.
Ed likes to autocross as well as do track events so the car was perfect for him. Unfortunately, at the second track event in 2005, he broke the transmission. Out the motor and tranny came with the tranny sent back to Brad for a rebuild. This time he changed out the intermediate plate from magnesium to aluminum for additional strength and did some other tweaks. The motor and the freshly rebuilt tranny never made it back into the car.
Ed and his wife have lived in their Michigan house for over 30 years. Because it is a tri-level, they purchased a ranch so that Ed could get around better. They want to sell their old house but it was full of their lifelong belongings as well as various cars and car parts. The deal I made with Ed was to buy the car and to take all of his car parts as well, as a way of helping to clean out their garages. Among many other parts, I now have an additional twenty-three wheels w/old tires, a couple of racing seats, an extra transmission, etc.
In mid-May i traveled to Michigan from my North Carolina home to get everything ready so my son and I could come up a couple weeks later with a small moving truck and a car trailer. My good friend Dave drove over from South Bend, Indiana to help at that mid-May gathering. We spent about six hours going through everything and getting the wheels back on the car to get it off the jack stands where it had been setting for thirteen years.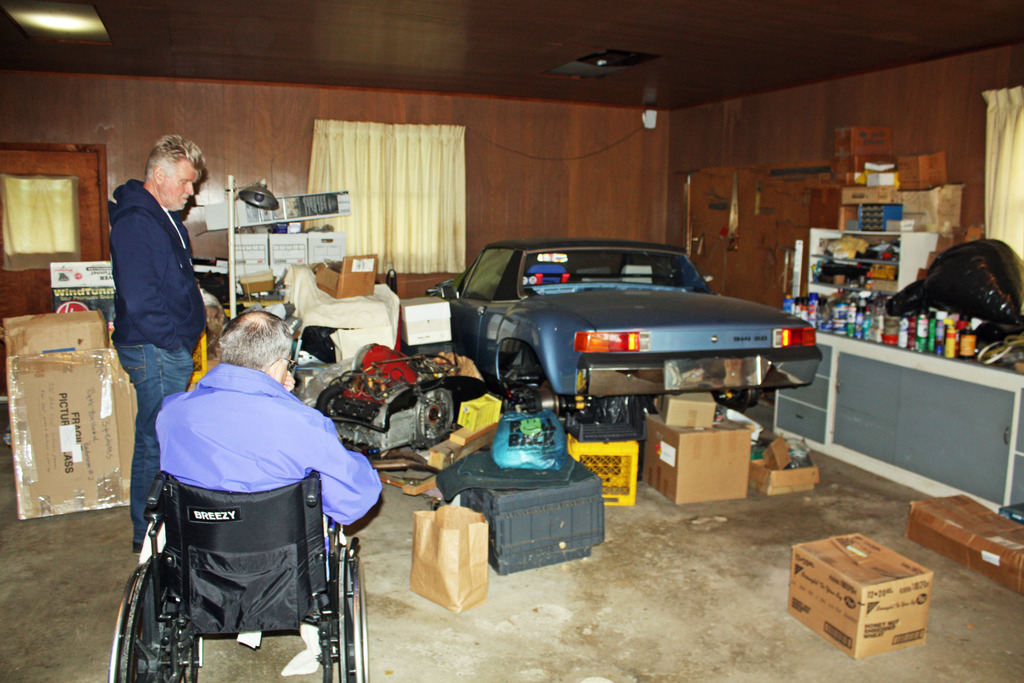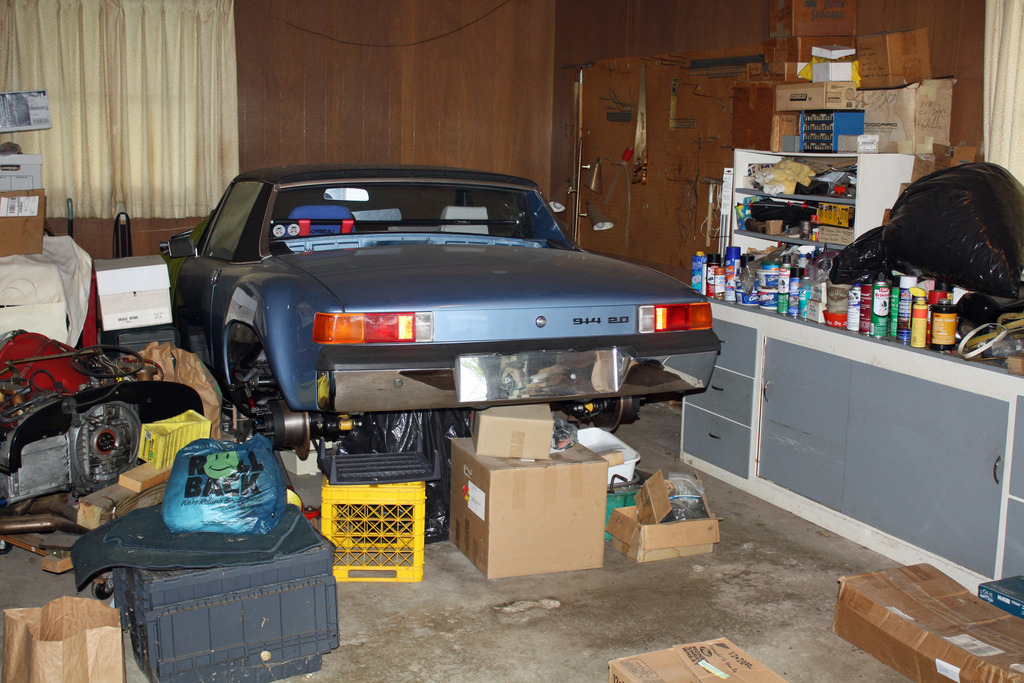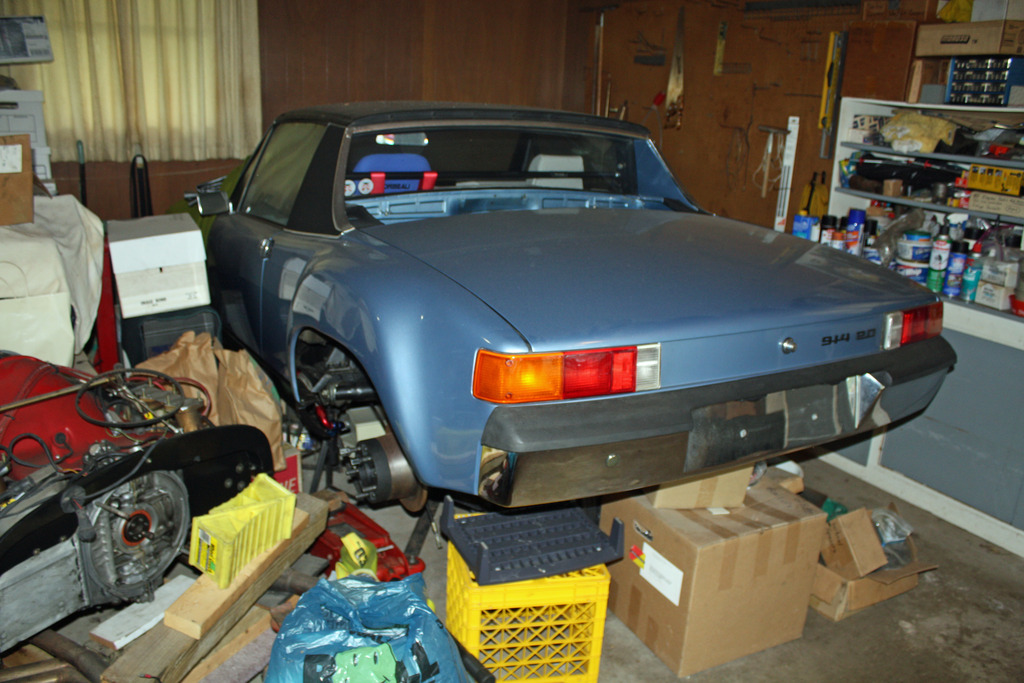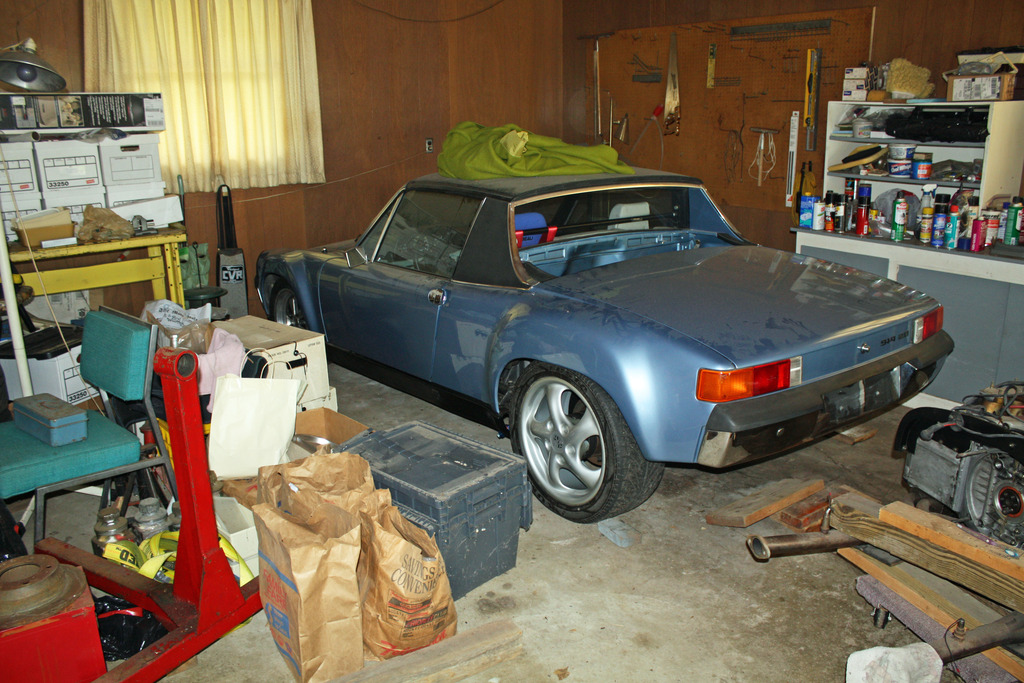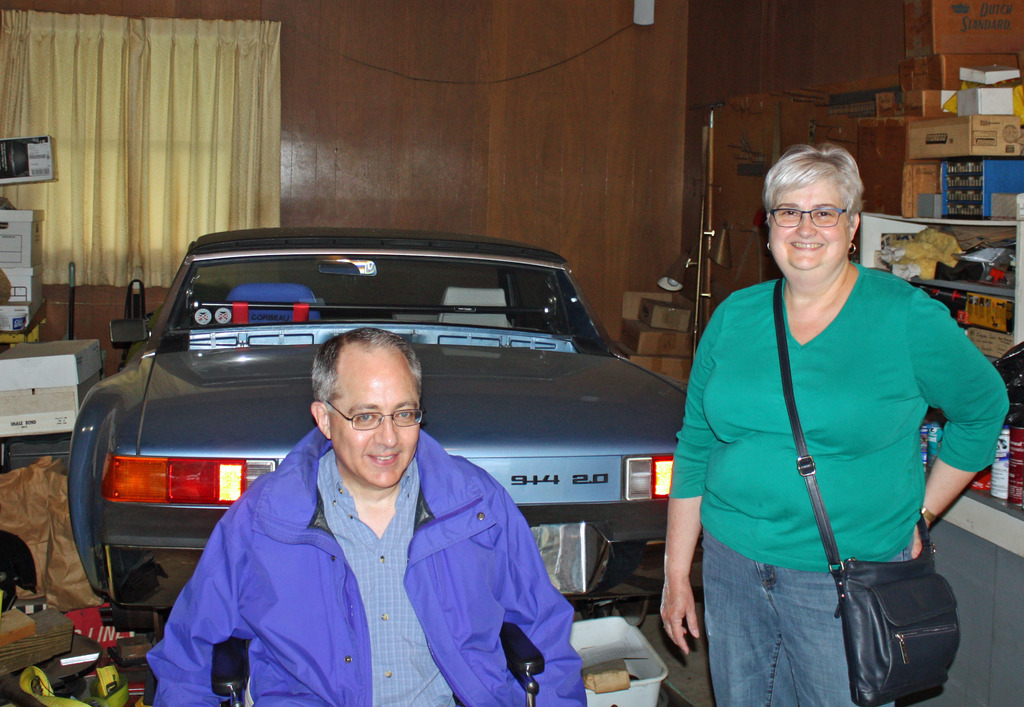 Ed is an engineer as is my son. While they are about ten years apart in age, they have always had this friendship based on their mutual love of figuring out things. My son was very pleased to see Ed again. Because of Ed's condition, it takes him a while to get going so they gave us the key to the outbuilding and the garage door opener to their garage so we could begin the loading process. We began loading around 3:00 and finished up by 6:00. After a quick shower, we all met for dinner which was spent reminiscing about past PCA event as well as my son talking about some of his experiences with his job at Toyota Racing Development. It was a long, pleasant dinner and the perfect end to the day.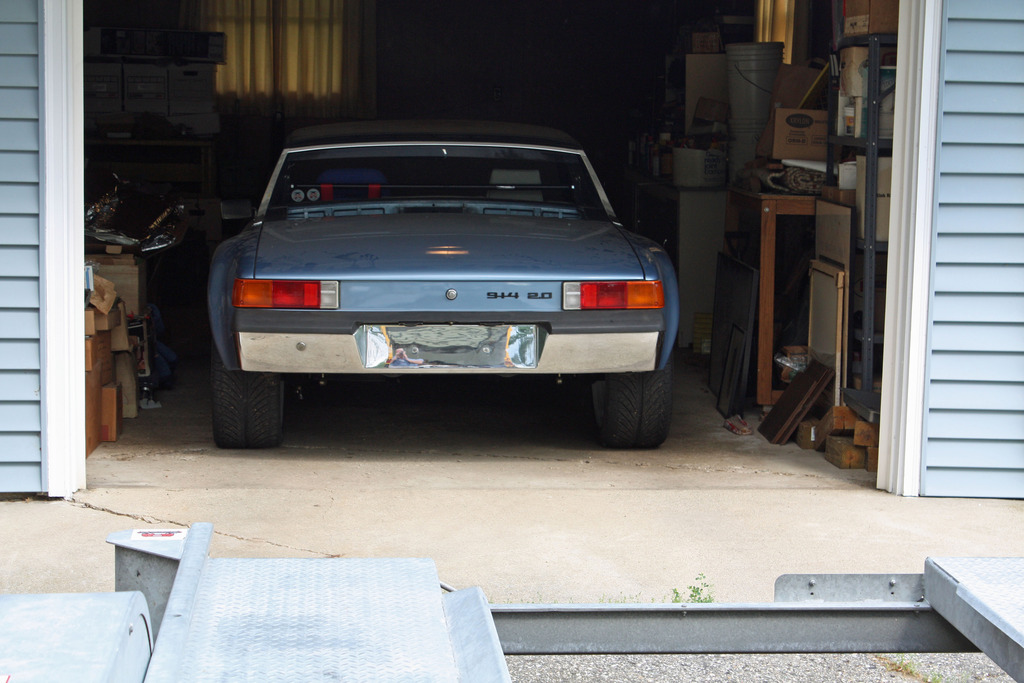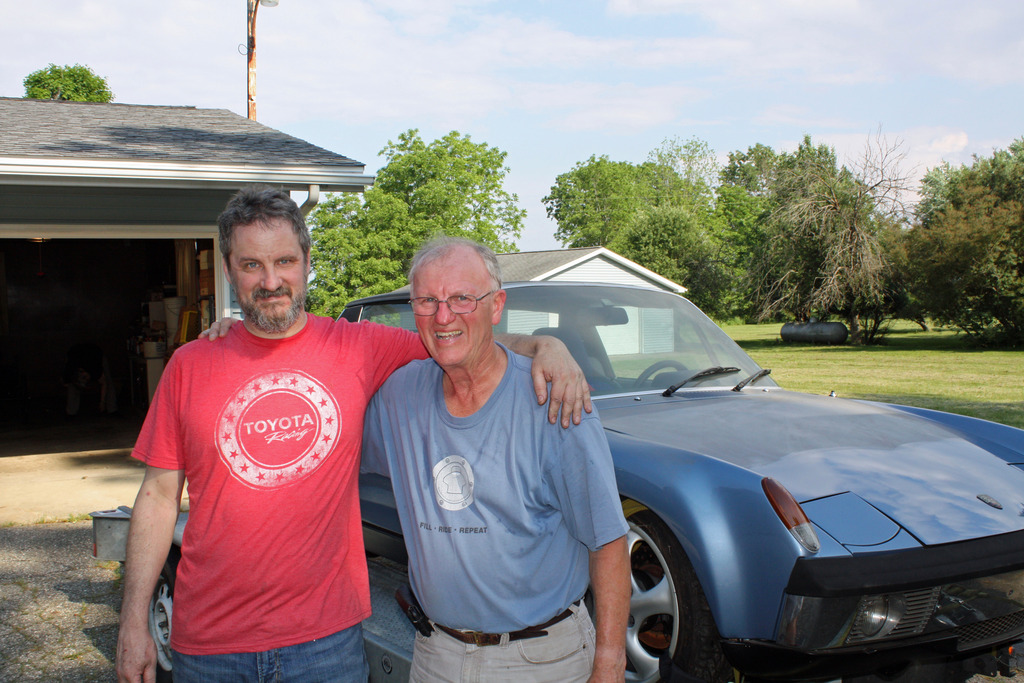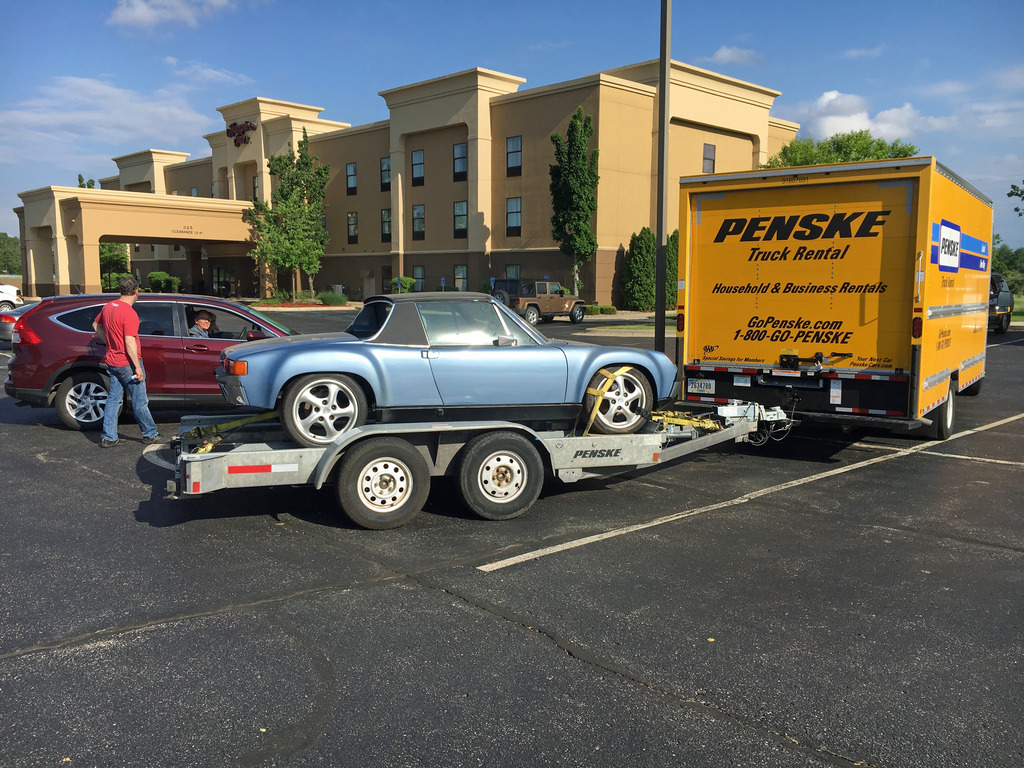 Now the car is in my garage, the parts have been stowed and I am ready to put it back together.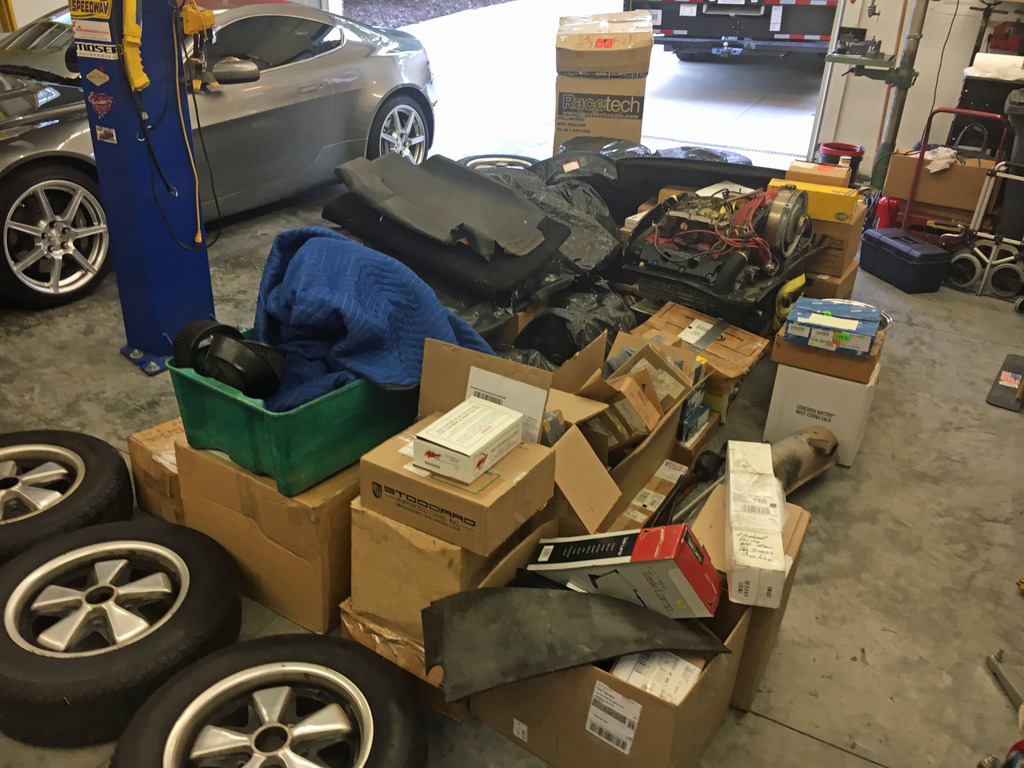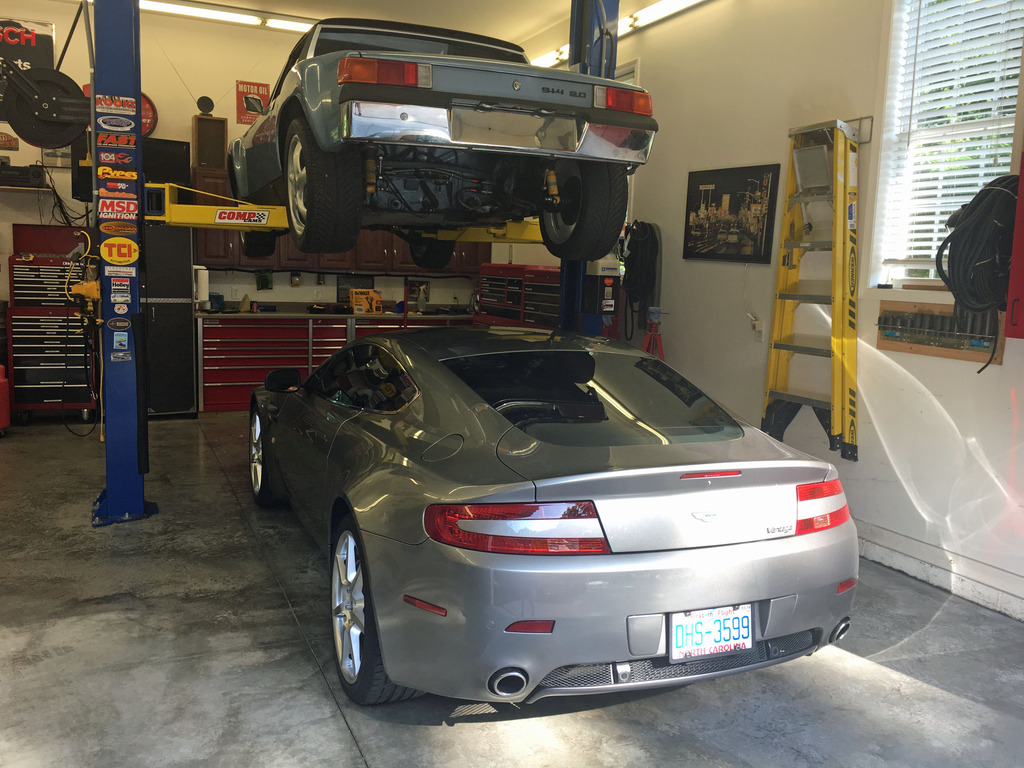 The photos below were taken soon after Ed had bought the car, which will give an idea of what it will look like once it is back on the road.