A little background: I have 3 cars besides the 914: A stock '00 Boxster, a restored '86 E30 BMW with a 2.8L stroker M20, and a '06 Outback XT. All manual trans.
I found this 1972 914 1.7 on craigslist for $1600 and the main selling point to me was that most of the parts were there, it just seemed to need some basic TLC to get it running. Also, its a California car and not a total rust bucket. Also hasn't appeared to be in any major accidents. After pretty much finishing my E30 I've been itching for a new project... Ideally smog exempt.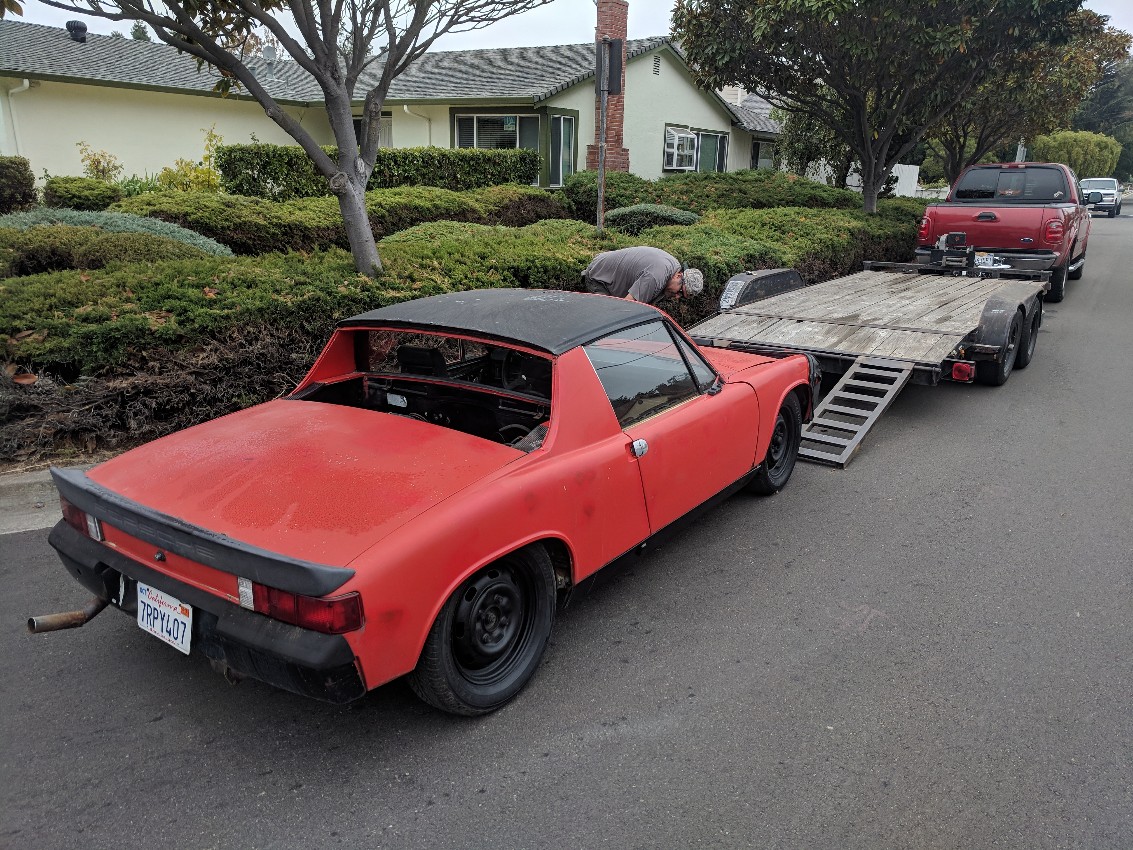 The plan for the car is to get it running with the original type 4. The PO, who only had it for a few months, said he thinks it needs a fuel pump... turns out, the fuel pump wasn't even plugged in. So OF COURSE it's not running. He got it to start briefly with just starter fluid, so I'm thinking that's pretty much it. I'm going to bring it back to stock configuration on the D-jet, change out the oil and fuel, plug in the dang fuel pump in and I pretty much expect it to start up no problem.
From there, I will get into the restoration phase. Take it down to bare metal (I believe the car was originally black, and has total crap paint job) tackle any rust, then repaint. Then get the interior/ exterior trim all sorted.
And, if I get through alll that... I will probably want to undertake a motor swap, unless I'm just in love with the type 4. I tossed a few ideas out there, but my ideal motor would be a light, high revving motor with ITB's. Since S14's are not exactly obtainable, the 20V 4A-GE blacktop is my best idea so far. KEP makes an adapter for it, plus, it doesn't make enough power to break the stock 901 trans. I am a mechanical engineer with access to a machine shop, so fabbing some engine mounts, routing cooling system etc will most likely be pretty doable.
What do you guys think? Am I in over my head?