Started the process of GT flaring my car this week.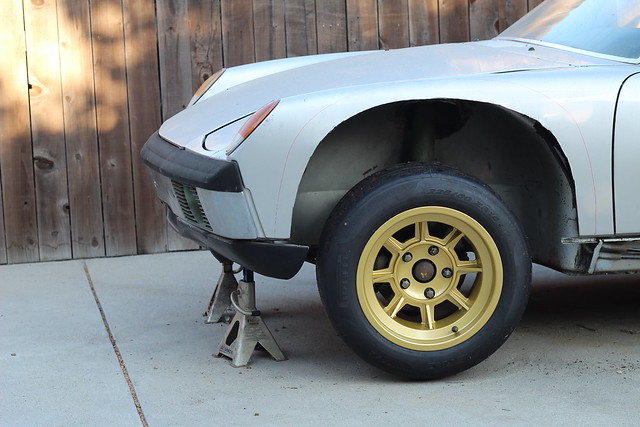 The plan is to weld all four flares on first, then widen the rears to fit 9s, and in the process strip the car panel by panel for a repaint.
The rear arches had been pulled at some point in the 90s to fit 7s, and I knew they'd gone to town with bondo to smooth the driver's side out because there was a crack. The picture below is a cross section cut through the arch once I removed it... that's 0.5 inches of bondo right there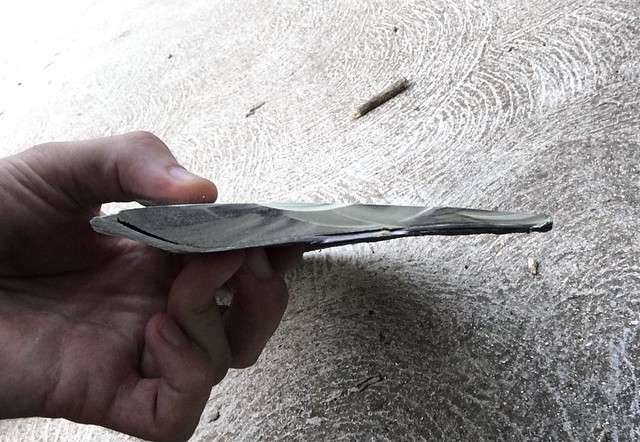 After making the initial rough cuts it dawned on me I'm probably going to need to remove the rear quarter oil tank to give me enough clearance to tig weld the flare on the front and back.
I can only see one bolt, inside the engine bay - is that the only thing holding the tank in place?
Also, dumb question, can I remove the tank without having to drain my engine oil first? I didn't think this far ahead and only changed my oil last month