Hey guys,
Thought I would share this "fun" moment.
Old lady and I were heading up to Summit Point, WV last Saturday to spectate the PCA track day. I enjoy watching if I have a free day. Always cool cars/people.
We decided to take our 944, just did fresh calipers, and was a beautiful day for a cruise.
(the car:)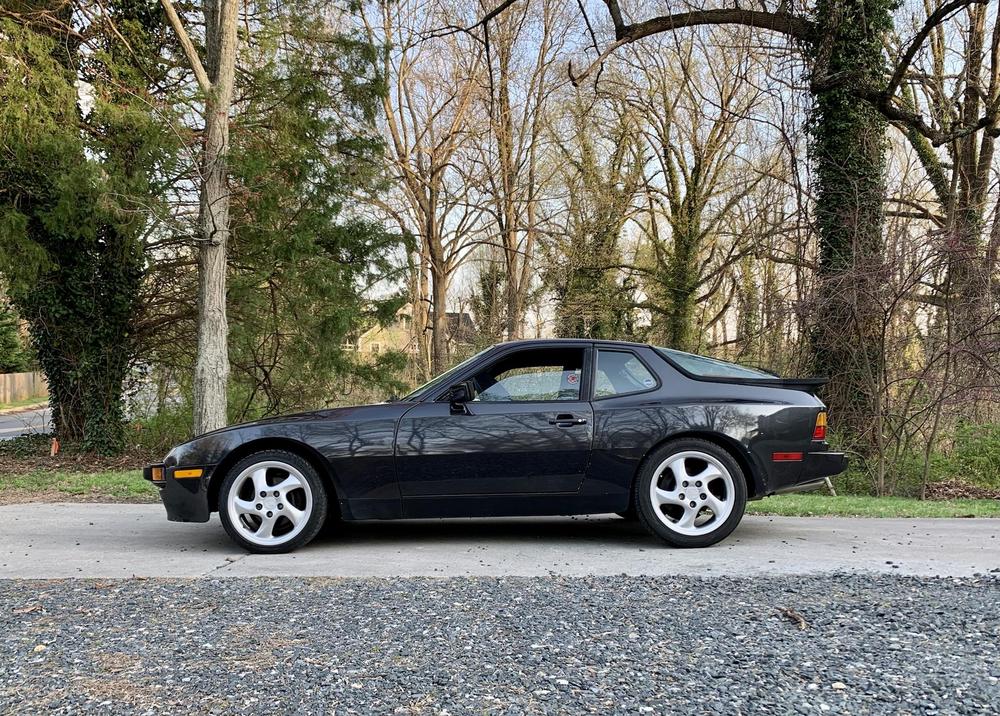 Stopped for coffee, and got on 695. Once I get up to speed (65-70mph) (one exit down the road) I feel a rear end shimmy, and a loud pop.
Front end immediately swings out behind, we spin 540* across 3 lanes, and end up nose out in the slow lane, at a dead stop.
Luckily/miraculously we did not hit anyone or anything. One guy just slowed down and layed on the horn.

I backed it up on an exit, we used the inflatable spare (to my surprise, it actually worked) and got the car home. My girlfriend insisted she changed the wheel out. Maybe it was the adrenaline

Neither of us spilled a drop of coffee, haha!

Pics: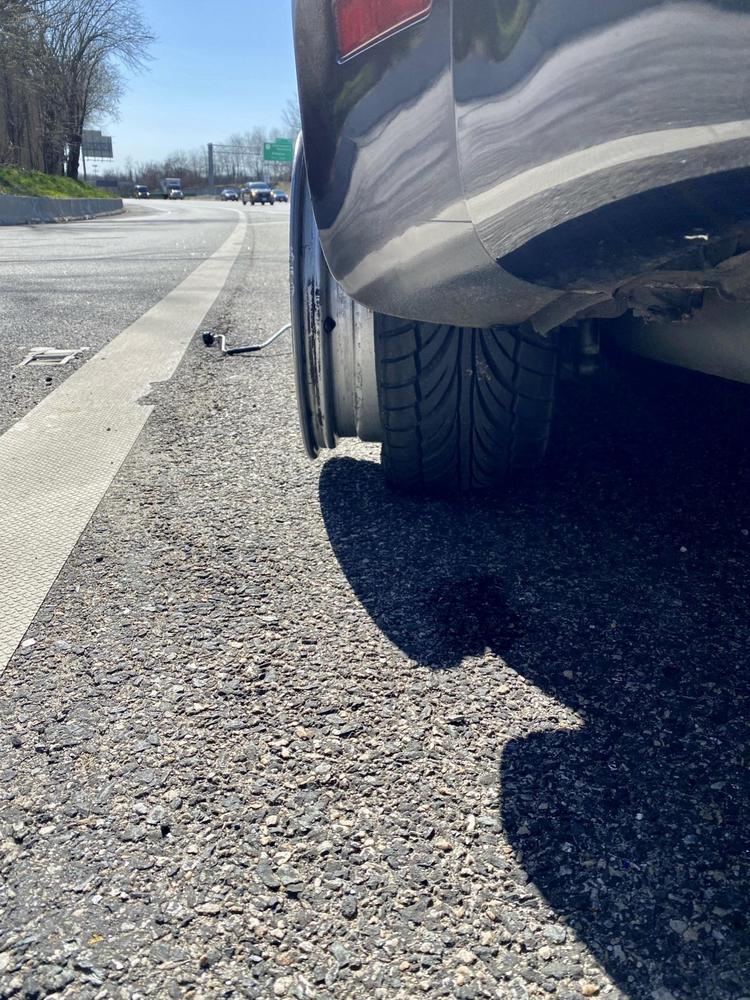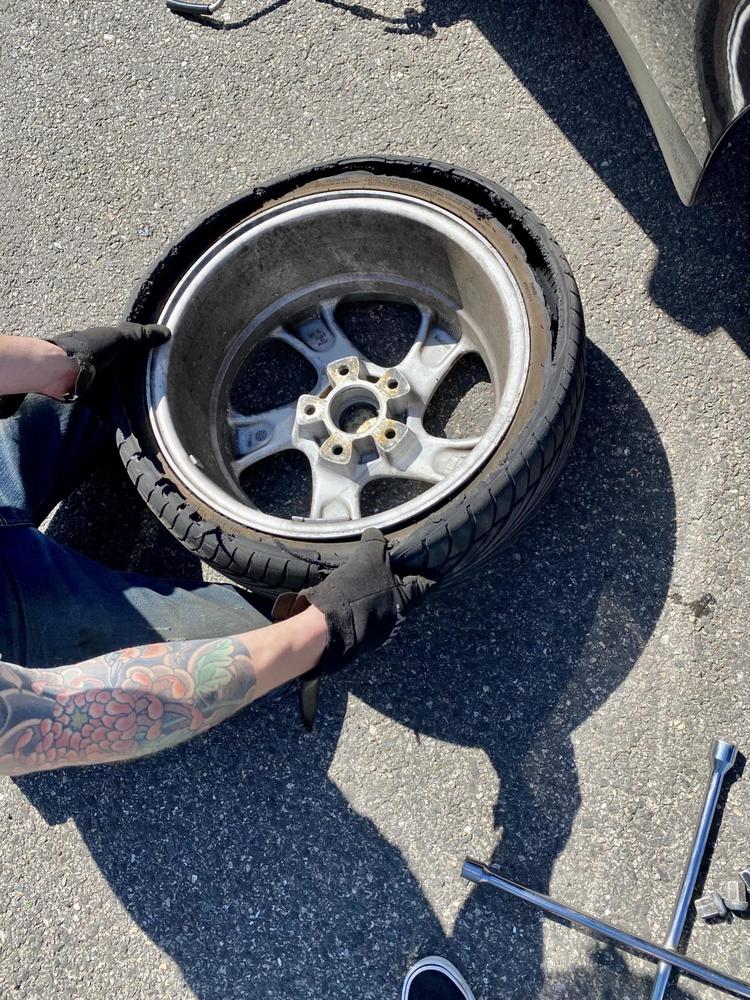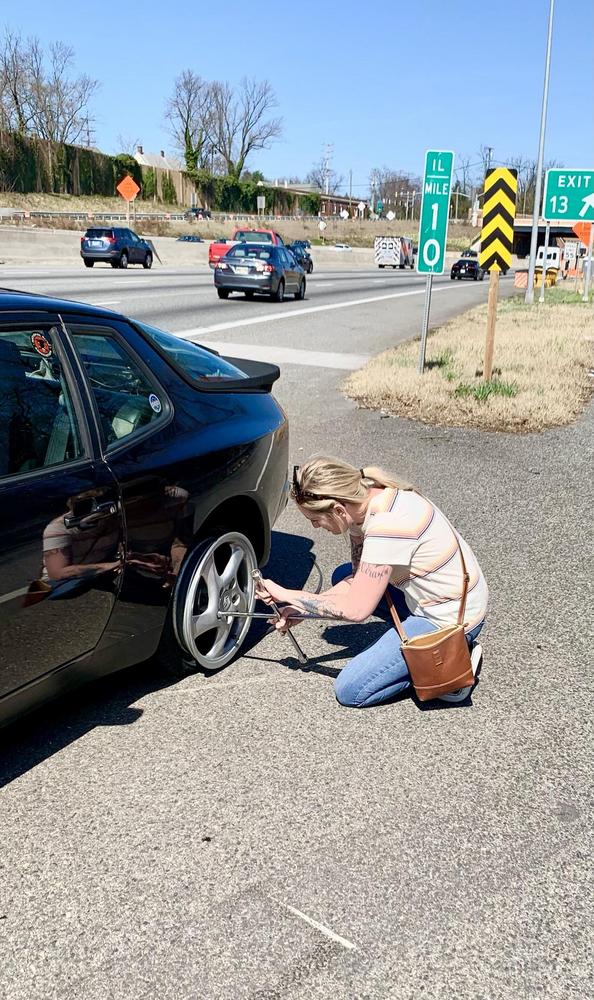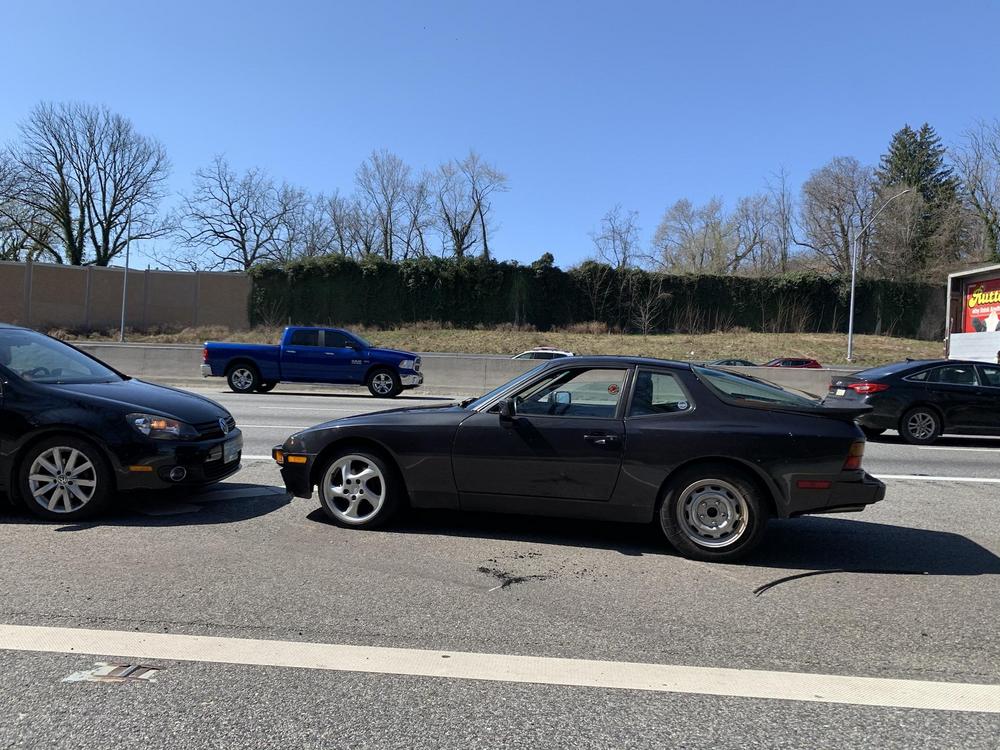 Moral of the story? I'm not sure, I would say, check your tires, but I did when I replaced the calipers the day before.... not sure what caused this.
Be safe!
Side note:
We still wanted to go to WV, so we took the TDI. Here are some pics, from the track, for those interested (so it's somewhat 914 related):