This is a very easy and fast job to do.
My car didn't have the original speakers. I think they are no longuer available.
I bought new 4"x6" speakers. You can now find some very cheap with tweeters included. They are smaller than the original one, so you have to make an adapter.
I made a shape that you can download and print from here :
Download the shape
You must print it with "NO RESIZE" option checked ...
Here we go ...
Download and print the shape. cut it out (the red paper)
The shape works for both left and right speaker ... you just have to reverse it.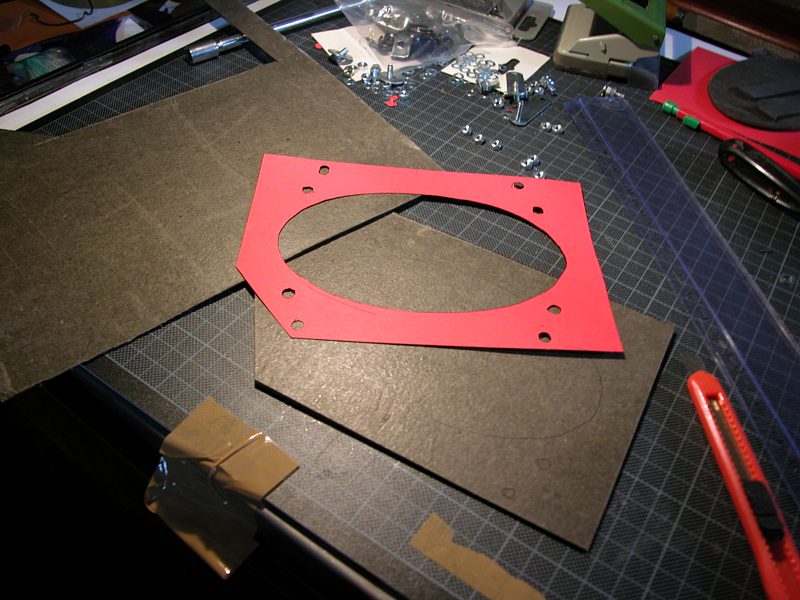 Trace, drill and cut a thick paperboard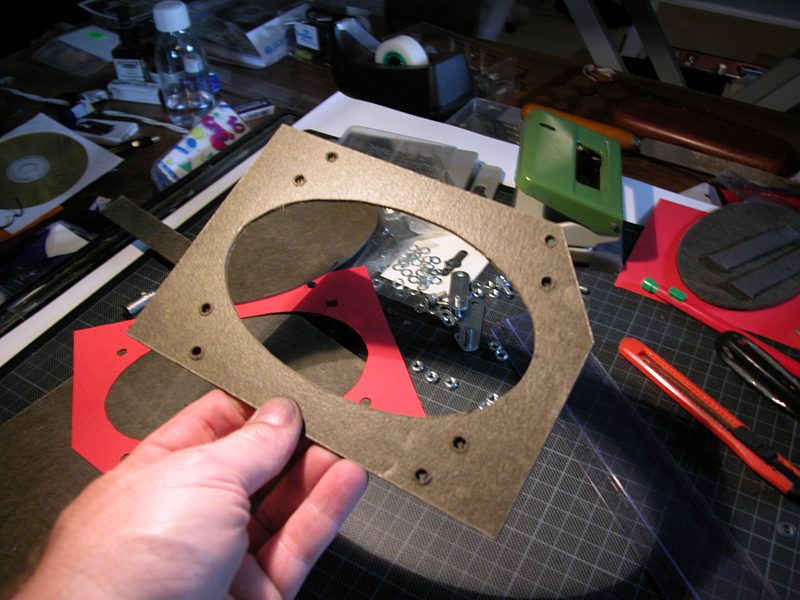 Screw the loudspeaker over the paperboard.
I know !!! this red loudspeaker is gonna look ugly in my teener ... but wait and see