OK, this will be the thread that I keep updated as I make progress. I showed up at 0800 at Christoph's place and he was ready for me with a not so glamorous chunk of metal that is my cars heart and soul.
With a little assistance, we loaded it into my Toyota Sienna, not quite I envisioned a mini-van for, and I was headed back to the house. Upon getting home I had to first make coffee then clear out some space in my tiny German garage. So that everyone has a frame of reference to the area that I am working in I have enclosed this lovely 4x6 glossy of my garage in Germany.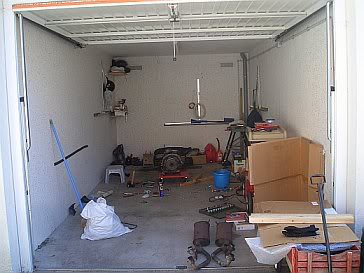 And, for those of you not familiar with the Toyota Sienna, a shot of the engine in the back of the van. There's a lot of room back there for the motor but, it is awkward to get in and out of when loading a motor.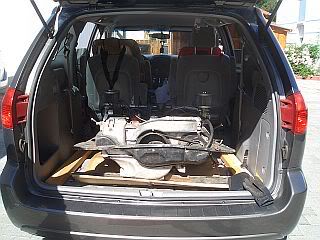 Now to summarize what was accomplished on the 4th of July, engine brought home, tin, impeller and housing, exhaust, cylinder head and cylinders removed. I had difficulty removing the impeller hub. OK, I didn't get it removed, will need a puller and I don't have one unless anyone can give me any ideas how to get it off without a puller.
Now for the requisite pictures of the motor unmolested.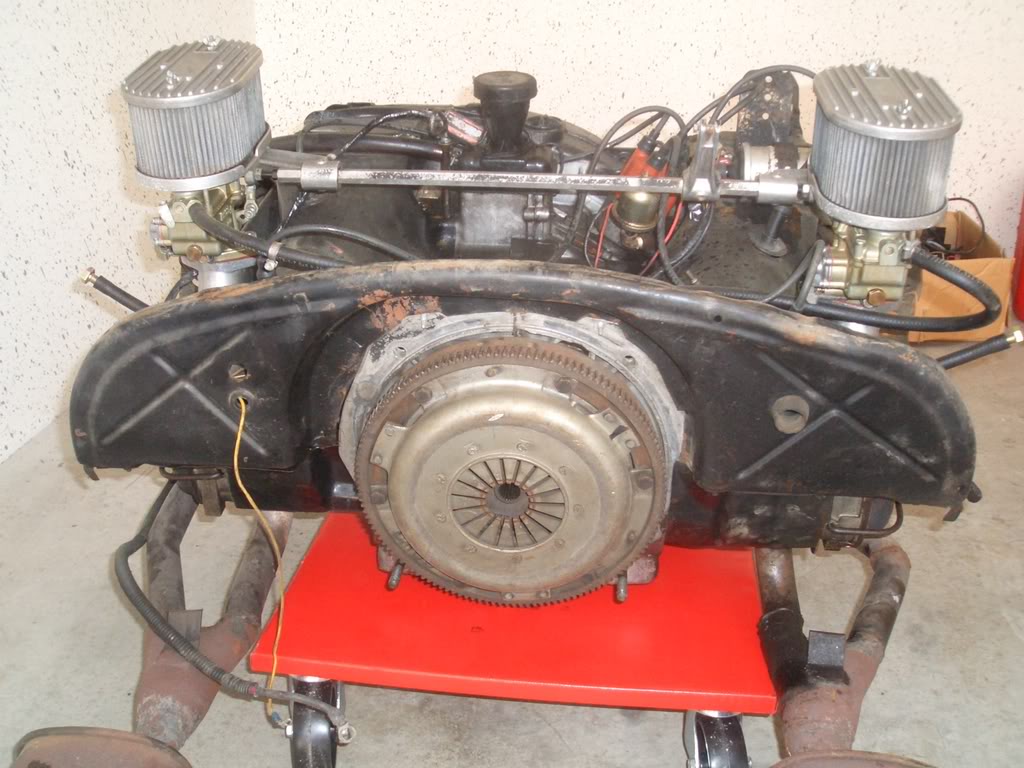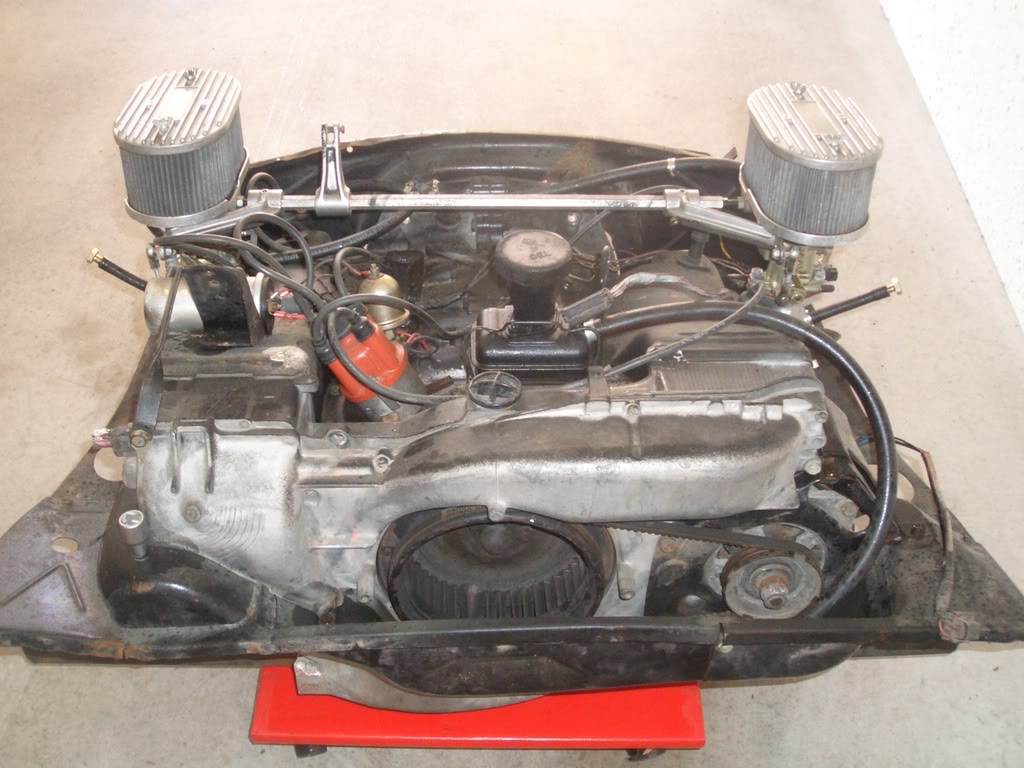 Now based on the initial tear down two problems presented it self first the primary issue with a lack of compression...HOLY SHIT!!! Here is what I found.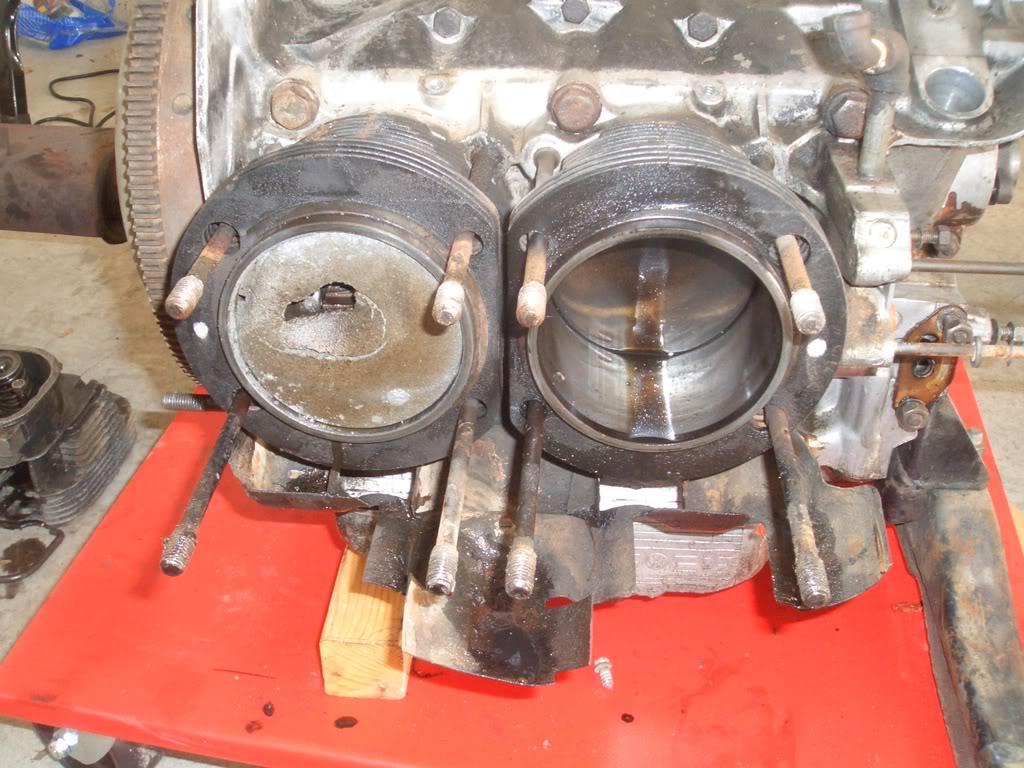 Now the cylnder itself was not pitted, it had a build up of corrosion but otherwise in good condition. So I was thinking, maybe I can just clean hone and replace the piston. Well that thought went out the window when I pulled the cylinder directly opposite to it. As you can see by the photo, problem #2.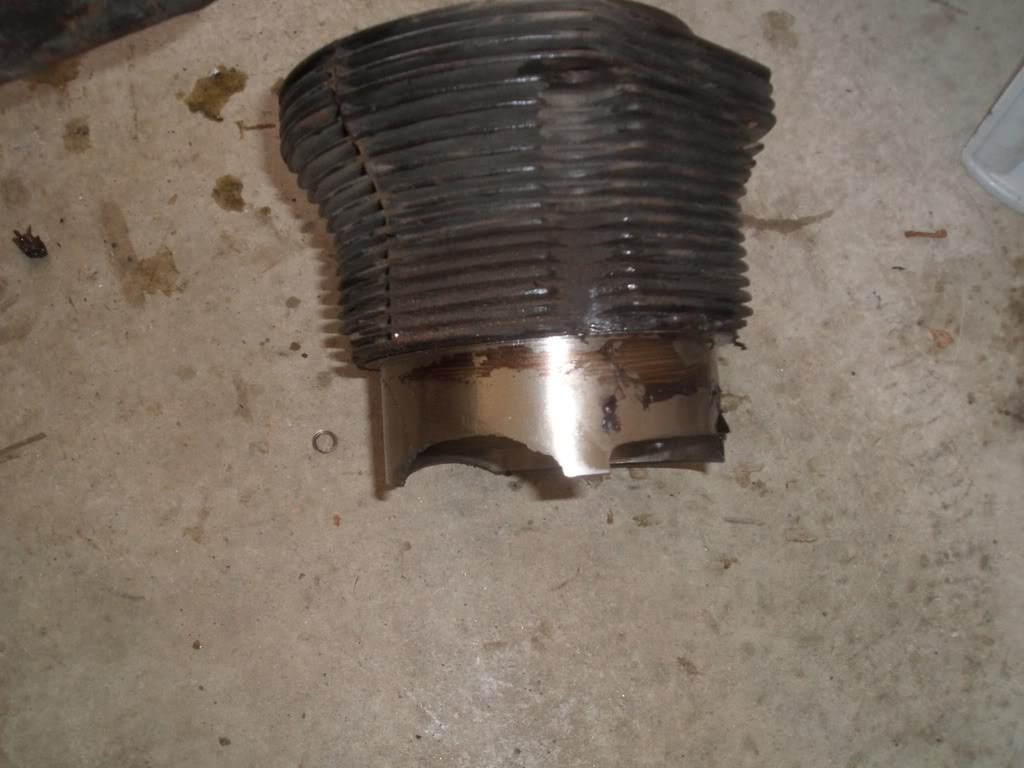 More importantly, where did that piece of metal go? An initial look behind the piston shows a knick in the inner portion of the crankcase.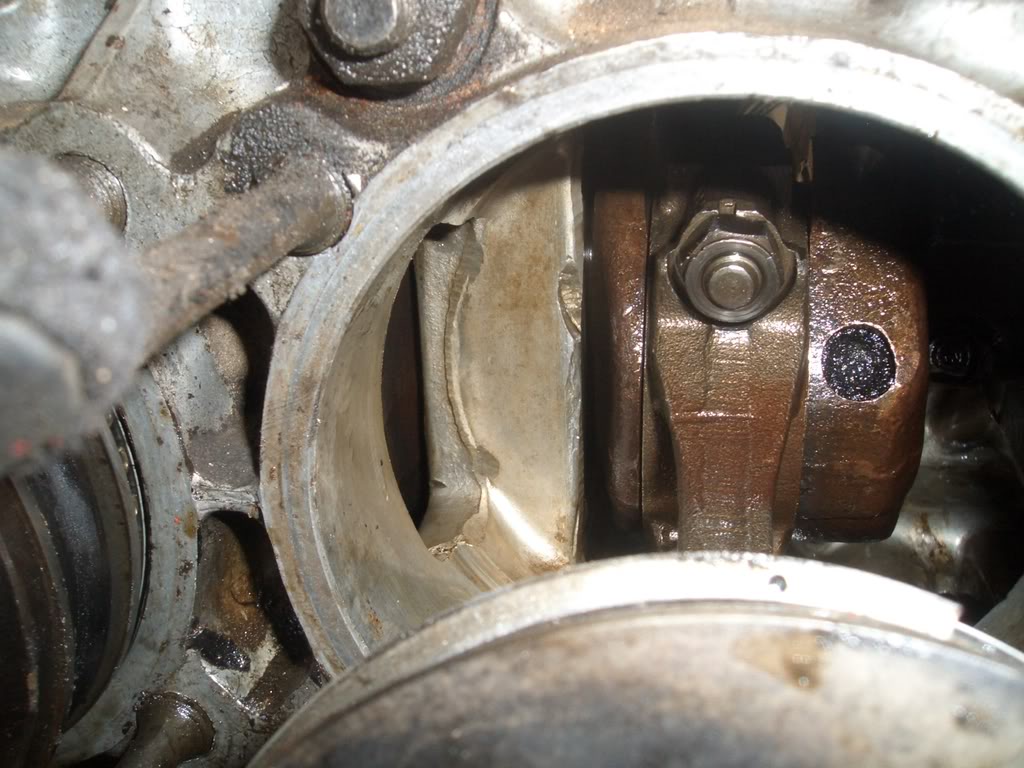 I will see if there is more significant damage when I split the case; so it begins and were off to a rocket start here at the 914 follies! Stay tuned for the next exciting episode of "never buy a car sight unseen" later in the week!

Gonna go shower and start working on the motor some more. Plan is to have it completely torn down befor the end of this weekend. I will load up some pictures to my photo bucket album and post the link a bit later.